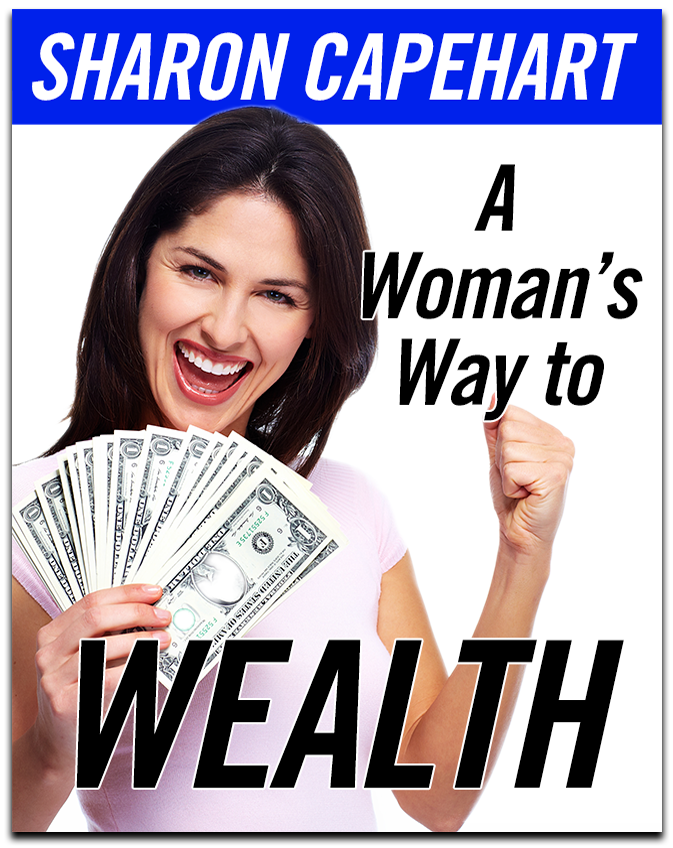 Learn to earn! Here are 20 proven wealth vehicles to get you started on the road to improving your financial situation!
Easy to Read
I've arranged this content so that it's easy for you to digest and quickly put into practice.
Proven Wealth Builders
Each of the strategies in this e-book has been proven and tested by many others who are experiencing more wealth and financial peace in their lives.
Bonus Gifts!
Buy now and you'll immediately receive two bonus downloads!
THE PURSUIT OF SUCCESS.
This is one of the most exciting aspects of most people's lives and also one of the most frustrating. Why do you think that is?
First, I think it's because we want so badly to be successful, yet so rarely have any idea how to get there. Hmmmm….
Human nature is to want most what we think we can't have. The good thing is that success is very much attainable.
Second, maybe it's because all the people we have previously listened to have no clue about how to be successful, yet have the ability to advise us
what to do. Sound familiar? I'm sure it does to some of you.
Last, I feel that there are so many people out there who never think they have a real chance to pursue success because they're told or
made to feel that success is out of their reach. This little voice in the ear could come from unsupportive family members, demanding
kids, or even a husband or boyfriend who would just as soon keep you just the way you are. The challenges of raising children are
what they are and you should make this a priority in your life. What I am also telling you is that you should be the only one in your life
who stands between you and success.
View the Table of Contents
Chapter 1 – Introduction (Let's Stretch and Warm Up)
Chapter 2 – Network Marketing (Meetings, MLM, and Pyramids, Oh My)
Chapter 3 – Training Events (Yes, You Too Can Speak Before Others)
Chapter 4 – Writing Sales Copy (I'm A Writer??)
Chapter 5 – Affiliate Marketing (What In the World??)
Chapter 6 – Inventions (Tap Into That Creative Inner Spirit)
Chapter 7 – Stocks and Day Trading (Wall Street, Here I Come)
Chapter 8 – Licensing A Product (Without Waiting In Line at the DMV)
Chapter 9 – Franchises (Golden Arches, Anyone?)
Chapter 10 – Web Based Product Sales (It's Here To Stay, Time to Play Along)
Chapter 11 – EBay (Auctions Made Easy)
Chapter 12 – Writing Ebooks (I'll Ask Again, I'm A Writer?)
Chapter 13 – Lottery Tickets/Gambling (Kidding, Maybe Just A
Little Bit)
Chapter 14 – Trading Commodities (Old School But Lucrative)
Chapter 15 – Currency Exchange (Beyond Dollars and Cents)
Chapter 16 – Wholesaling Real Estate (Ugly Houses Never
Looked So Good)
Chapter 17 – Acquiring Rental Properties (Me, A Landlord??)
Chapter 18 – Investing in Foreclosures (Sad But True)
Chapter 19 – Attracting Venture Capital (Show ME The Money!)
Chapter 20 – Land Development (No Swamps Allowed)
Chapter 21 – Commercial Real Estate (Move Over Trump, Here I
Come)
Chapter 22 – Summary (Not Your Usual Cool Down)
A WOMAN'S WAY TO WEALTH contains 20 documented ways that can help you achieve the wealth and financial security that has evaded you for so long. Sure, some of them are a little out there, some of them might be similar to each other, and I know some of them you might not have thought of or even heard of before. Ladies, let me tell you, these are all good things!
Begin your journey to wealth right now!